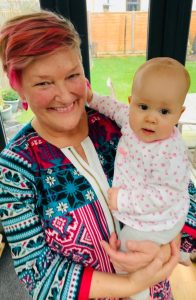 The Child Whisperer
Have you ever wondered what goes on in your children's minds?
I help families understand what their babies and children are thinking and feeling.
I have a unique gift to intuitively connect with your child or infant directly, on a very deep level, and receive information from them that they could not convey to you in words.
Here are some examples of real-life situations.
An infant "told" me: "I have an obstruction in my larynx."
Later the pediatrician aspirated the baby's throat and out came a plug of mucus, allowing the baby to fall right asleep. No one had thought of trying that earlier.
I tuned into a two-year-old boy at a distance who had become aggressive, and he "told" me: "I'm really stressed out. I need more exercise. I have tons of energy. And so does the dog."
 A twenty-three-year-old son who "told" me what he felt his mum was doing that was making the relationship challenging and the biggest issue was the lack of communication.
I tuned into a nine-year-old boy who "told" me "I need Mummy to take better care of herself. It makes me sad that she doesn't."
As incredible as this sounds, this is what my clients are experiencing.
When I use this gift I can help families understand what their babies and children are thinking and feeling – and what they need. I can discover the source of the problem, which is sometimes even hidden from the experts. Not only that, I can often clear the problem while I am working with the child in the session. I then feedback the session to the family members so they can benefit from the perspective of their child and reconsider their own impact on the family.
Revealing the mystery of your child's thoughts and their emotions, at any age, is what I can help you with as a Child Whisperer.
Your child is a powerful being in their own right, regardless of their age, with their own nature which may be foreign to yours and not always easy to understand. Especially when they are babies and young pre-verbal children, it is hard to know what is going on. But even when they can already express themselves, as teens or young adults, communication is not always flowing, as you know.
My love for families culminates in this work. By supporting all the individual members within the family – even those who are not able to easily communicate – I can contribute to a strong and healthy family unit, the underpinning for a thriving society.
PLEASE NOTE: I do NOT give medical advice. I only convey the information or impressions I receive directly from the child him or herself.
Supporting Families for 20 Years
Through my healing work, my involvement with pregnancy and birth as a masseuse and a birth doula, my coaching for parents, and my work as a hypnobirthing teacher, I have spent two decades working closely with families.
Once I discovered the modality known as Psych-K®, and how it can help shift debilitating situations for families, I became a certified facilitator and began offering these sessions to clients with stunning results. The phenomenal impact that Psych-K® has on the child and the entire family is the icing on the cake for me!
Being the interpreter of children is very powerful. I am humbled by what they have to say, every time.
What the benefits are for your child and your family:
Your child becomes revealed to you as a person who has an understanding of what is happening around him/her that is much more refined and precise than what you as an adult could ever imagine.
You can help your child with whatever problems he/she may be experiencing, as they will communicate very clearly and specifically through me, using this amazing method.
The whole family benefits from weaving relationships that are based on love, trust, and commitment to authenticity.
How It Works:
Through the methods I use, I develop a very deep intuitive and energetic connection to the child. I ask questions and receive answers that come from a higher level of the child – beyond her or his apparent verbal limits at the time.
Once I know the cause of the difficulty, I work with the child using Psych-K® to help shift emotions, beliefs, and/or patterns of behaviour that are not helpful to them.
I also convey the information that the child wants its caretakers to know, so that they can take better care of the child.
Doing this work is the greatest privilege of my life.
The Practicals
I do the sessions with the children remotely and then feedback to the parents by phone or Zoom video conferencing. They last 60-90 minutes.
Read Aline's Story
"Marie-Claire's Child Whisperer talent is truly phenomenal. She was helping me with my baby daughter when she went into hospital with bronchiolitis. MC connected to her energetically and told me within minutes via text message that my daughter had a blockage in her throat. I told the pediatric team and they aspirated her nose and her throat to clear thick mucous. Maelia fell asleep immediately after the procedure. No one had thought to look into her throat being an impediment to her breathing!
I then asked Marie-Claire for guidance about what was causing my 2 year old son to be aggressive toward me which had led to biting and hitting me. Using her Child Whisperer abilities, she communicated with my son (non-verbally) and received information that was both specific and tremendously useful. It helped us to not only understand what was causing his upset, but what we could do to help him and for our entire family, including our dog!
The experience was so powerful that I wanted to learn to communicate with my son. In the past, I had felt that no matter what I said, I can't get through to him. Marie-Claire asked my son how I could communicate best with him.
He told MC that I should buy a set of soft, colourful pyramids that are designed to be used to deal with emotions. I searched online and found a system that a French psychologist has designed where he uses coloured soft pyramids to help parents and children to deal with their emotions!
My husband and I are also working with MC to shift the limitations we have inherited. We are committed to living authentically and to show our children that this is a healthy way to be. They already know it!
I would recommend to any parent to book Marie-Claire's Child Whispering skills for the whole family!"
– Aline Chaussy
I believe there is no one in the world who would not benefit from Marie-Claire's work, whether it is families or individuals. I think her work transcends any demographic. Any person who is looking to uplift their own lives in any way, either professionally or personally, would immensely benefit from the sessions with Marie-Claire. The primary reason for this is that she works with individuals on levels that are most pertinent to them and their circumstances. This makes the entire experience extremely customized and relevant to the individual that she is engaged with.
– Dr Iram Tahir
Child Whispering
Child Whispering: Single session of 2hrs £250
Follow Up Child Whispering Package: Four sessions of 90min £800
Supporting Parents Package: Four sessions of 60min £680
Give your family the gift of communication.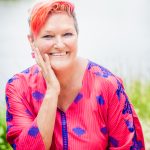 Book your 30-minute complimentary session below to learn more.
Disclaimer: The PSYCH-K® process is strictly limited to the modification of beliefs. The PSYCH-K® process is not designed to diagnose medical problems, nor is it a replacement for medical attention or professional mental health care.