Gain clarity on questions and concerns that you as a gay dad may have on your surrogacy journey.
2-Hour Session
Advantages of a 2-Hour Session:
Customized personal consultation for your needs.
Can be requested on a per-need basis without a long-term commitment.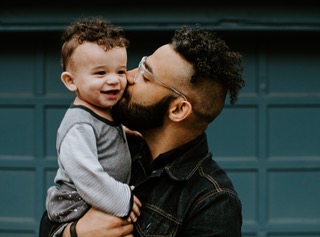 Contact me to book your 2-Hour Session Online
My holistic approach, which includes practical emotional and intuitive expertise, focuses on your unique needs while providing you with complete confidentiality and support during one of the most exciting challenges of your life.
Sessions are conducted privately via Zoom online. We can work in English, French or Spanish.
£399.00
Want an expert to consult with whenever you have a need?
Are you:
Overwhelmed by the magnitude of the decisions you are having to make?

Needing an impartial expert sounding board?

Frustrated that your partner and you are going round in circles regarding some

decisions?
Go from feeling totally frustrated, angry and overwhelmed
to having clarity, direction and hope about your next steps.
Imagine having:

Expert direction from someone you can trust on what to do and why.
A plan to help manage the stress your surrogacy journey may have on your personal and professional life.
The confidence to talk to your partner about needing support.
Get your questions answered, dispel your anxiety and create a clear path to move forward on.
What the 2-Hour Session includes:
An evaluation of where you find yourself within the surrogacy process.
What you need to feel at peace with the challenges you may be experiencing.
A discussion regarding your existing support network.
How to find appropriate support so you don't exhaust your immediate circle.
Specific guidance for your particular needs.
You will leave the 2-Hour Session with:
A fresh, positive approach to your surrogacy experience.
Simple ways to improve your lifestyle in order to prepare your nest.
The ability to relax during the ups and downs of the surrogacy journey.
Expertise and clarity from an impartial guide.
A way to ease any tension you may be feeling with your partner.
Ways to manage comments and suggestions from well-meaning friends.
A feeling of being in control with renewed confidence that you are on the right track.
A recording of the session to refer back to.